Ostad Nasrollah Nasehpour Master Vocalist and Ostad Gholam Hossein Amirkhani Master Calligrapher



About Ostad Gholam Hossein Amirkhani The Very Famous Persian Calligrapher
Wonderful Persian Calligraphy by Ostad Gholam Hossein Amirkhani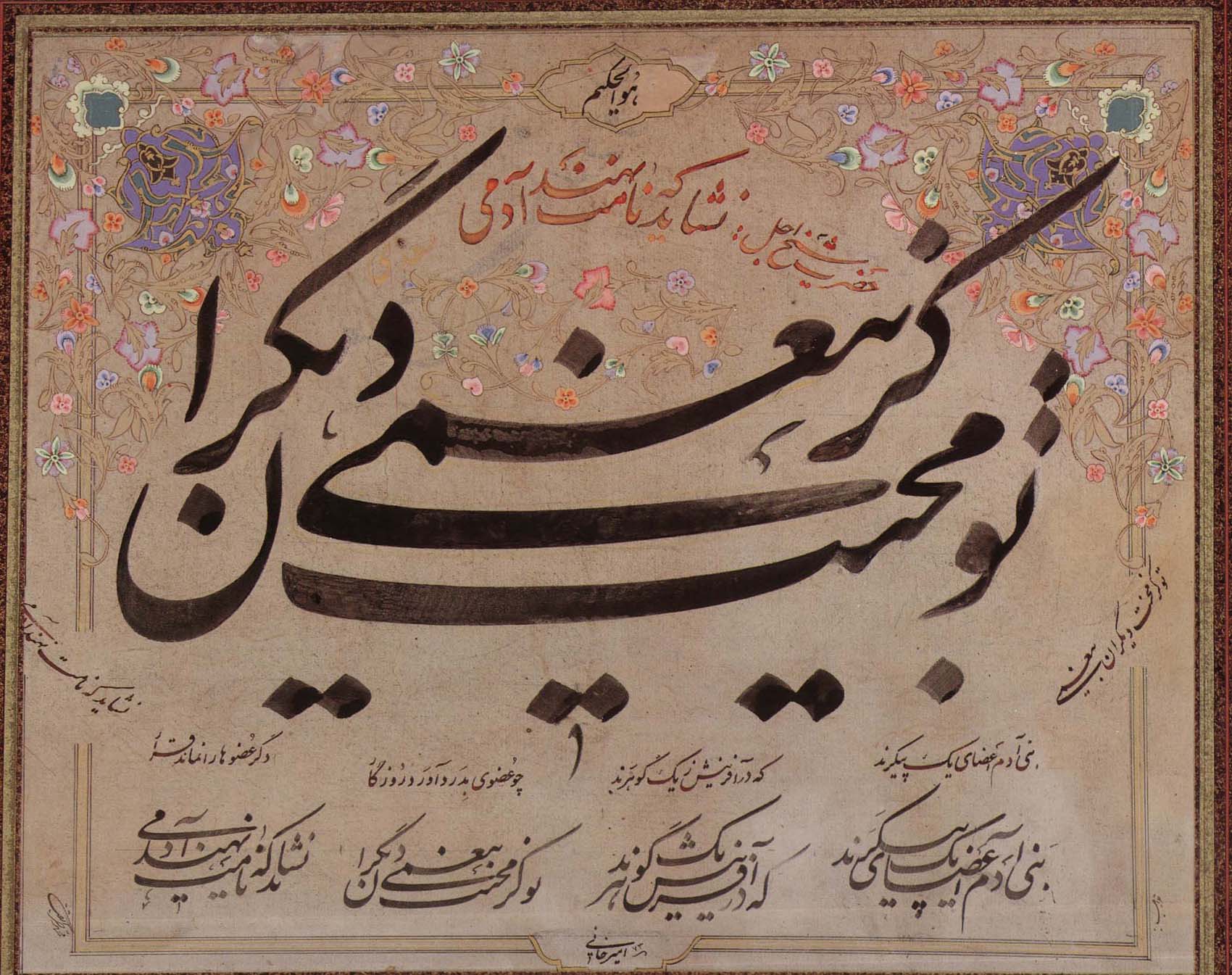 The poetry belongs to the very great poet of Persia, Sa'di.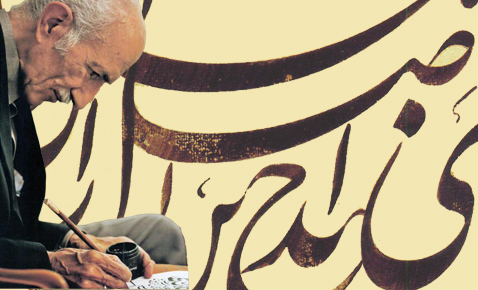 Biography of Ostad Gholam Hossein Amirkhani
By Dr. Peyman Nasehpour
Ostad Gholam Hossein Amirkhani was born in 1939, Taleghan city, Iran. He learned calligraphy by the great experts and masters of calligraphy such as Ostad Sayyed Hossein Mirkhani and Ostad Sayyed Hassan Mirkhani.
He has been the head of Supreme Council of the Society for Iranian Calligraphers since 18 years ago and is presently a member of its Board of Trustees.
He has also been teaching and instructing the calligraphers during this period. He is a member of Board of Juries for the worlds Calligraphy Competitions under the title of Yakut held in Turkey and he is the chief member of UNESCOs National commission of Iran as well.
Ostad Amirkhani, this great master of Persian calligraphy, has created so many precious calligraphies such as Tarjih-Band by the famous poet of Persia, Hatef Esfahani, Tarkib-Band by the famous poet of Persia, Mohtasham-e-Kashani, Divan-e-Hafez, Sarv-e-Sayeh-Afkan, Tazmin-e-Golchin-e-Sadi, Yad-Name-ye-Kalhor, Ghazaliyat-e-Khaju-ye-Kermani, Adab-al-Khat, Ghaside-ye-Qoraniyeh and Sahife-ye-Hasti.
Ostad Amirkhani, as well as taking part in more than one hundred exhibitions in Iran, has also participated in various exhibitions held in the other countries such as England, France, Germany, Turkey, Syria, and Emirates.