A Brief About Oud and The Famous Oud Players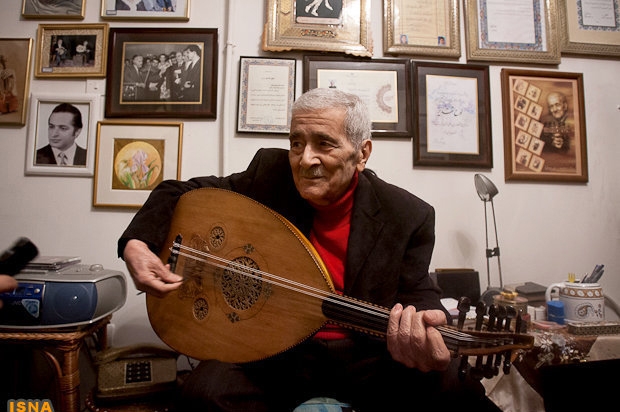 Maestro Mansour Nariman



Famous Iranian Oud Player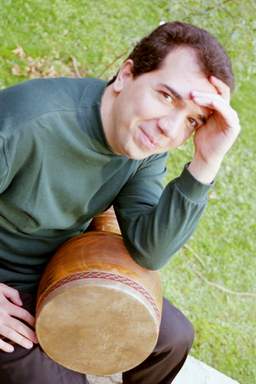 A Note on Persian Barbat (Lute)
By Dr. Peyman Nasehpour
Barbat is one of the most ancient musical instruments of Persia. Its antiquity goes back to many centuries ago, to Ilamite era.
The name Barbat is probably originated in the name of the very famous Barbat player, 'Barbad', a musician living in Sassanid era, while some believe that Barbat is the combination of the two words 'bar' and 'bat' that they respectively mean chest and duck, since the structure of the rare of Barbat's sound box together with the neck of the instrument is similar to the chest of duck.
The other and more popular name of this instrument is called oud (also spelled as ud). Oud (in the form of Al-Oud) that is the name used in Arab language countries, comes from the name of a special black wood used in the surface of the instrument, while some believe that oud is a dialect of the Persian name 'roud' originated in 'roudeh' that means gut. This seems to be more justifiable since the gut was used for making musical instruments' strings and there are many similar names of musical instruments coming from 'roud' such as 'shesh-roud' (means six-stringed) and so on…
It is believed that 'pipa', the Chinese lute, is originated in barbat and pipa goes to Japan and becomes 'biwa' and 'Al-Oud' goes to Europe and becomes the lute.
Anyway, though barbat was one of the most important musical instrument of Persia for both theory and practice (mentioned in every book on the theory of music and also poems of Persian poets), but it is not clear why during and after Safavid era up to some decades ago, it lost its popularity. One may consider that during and after Ghajar period, the most popular plucked instruments have been 'tar' and 'setar'.
Thanks to the efforts of the three last generation of musicians, bartat is becoming more popular in Iran.
Famous Iranian oud players include: Akbar Mohseni, Mansour Nariman, Hassan Manouchehri, Abdolvahab Shahidi, Mahmoud Rahmanipour, Ahmad Sigarchi, Mohammad Firouzi, Mohammad Delnavazi, Hossein Behrouzinia, Reza Khansarian, Arsalan Kamkar, Jamal Jahanshad, Shahram Mirjalali, Majid Nazempour, Negar Bouban, Mohammad Reza Ebrahimi and Noushin Pasdar.
Other famous oud players include: Munir Bashir, Anouar Brahem, Naseer Shamma and Omar Bashir.